Sexual wellness is a vital element of overall health, and for women in the escort industry, it's particularly critical. This dynamic space is evolving as more focus is placed on empowerment, pleasure, and safety. 
Many professionals in the field are increasingly turning to sex toys to enhance their experiences while safeguarding their health. This article will explore how to promote sexual wellness by recommending safe and pleasurable sex toys specifically tailored for women in this industry.
Safety First: Understanding Materials and Cleaning Procedures
It's paramount to first consider the safety of any sex toy. The materials used in its construction are significant, as some can be harmful, causing allergic reactions or infections.
The best sex toys for women are typically made from materials such as silicone, glass, stainless steel, plastic, and elastomers. Among these, silicone is highly recommended due to its body-safe, non-porous nature which makes it resistant to bacteria and easy to clean. 
Stainless steel and glass are also non-porous and can be sanitized thoroughly, making them excellent options. Be cautious with porous materials like jelly rubber or PVC, as they can harbor bacteria, leading to infections.
Beyond materials, cleanliness is paramount. Consider the following when cleaning your sex toys:
Silicone, stainless steel, and glass toys can be cleaned with mild soap and water, or boiled for deep sanitization.

Porous materials should be covered with a condom for use and be thoroughly cleaned after each use.

Always dry the toys thoroughly before storing to prevent bacterial growth.

For toys with motors or electronics, follow the manufacturer's cleaning instructions to prevent damage.
Choosing the Right Toys: Variety and Versatility
Sex toys come in a variety of designs and serve different purposes. They can be broadly categorized into penetrative toys, external vibrators, and anal toys. The choice largely depends on personal preference, comfort, and the specific service provided in the escort industry.
Penetrative toys like dildos and vibrators come in various sizes, shapes, and textures. Choose ones that best suit your comfort and client preferences. External vibrators like clitoral stimulators can offer intense pleasure without penetration, ideal for escorts seeking to maintain certain boundaries. Anal toys like beads or plugs are designed for safe and pleasurable anal play.
Having a variety of toys not only ensures versatility but also enhances the experience for both the escort and the client. Here are a few examples:
Magic Wand Original

: Known for its powerful, deep vibrations, this massager is ideal for external stimulation.

Lelo Soraya 2:

This luxurious rabbit vibrator offers dual stimulation – targeting both the G-spot and clitoris.

Njoy Pure Wand:

Made of stainless steel, this toy is perfect for G-spot or prostate stimulation. Its non-porous nature makes it easy to clean.

Fun Factory Bootie Plug

: A silicone-based anal toy that's perfect for beginners due to its small size and ergonomic design.
Comfort and Ease of Use: Ergonomics Matter
Comfort is a crucial factor when selecting sex toys, and this can be largely determined by the ergonomic design of the toy. Toys that are ergonomically designed not only ensure comfort during use but also prevent any potential injuries or discomfort caused by prolonged use.
Consider the weight, shape, and size of the toy. It should be easy to hold, manipulate, and control. 
The controls should be straightforward, allowing you to change settings without interrupting the flow of the experience. A toy with a rechargeable or long-lasting battery can also be a plus, eliminating the need for frequent replacements and ensuring a steady, uninterrupted performance.
Incorporating Technology: The Rise of Smart Sex Toys
With advancements in technology, smart sex toys have become a burgeoning field in the sexual wellness industry. These high-tech devices bring a new level of interactivity and versatility, introducing unique features such as app controls, customization, remote control, and even synchronization with virtual reality (VR) content.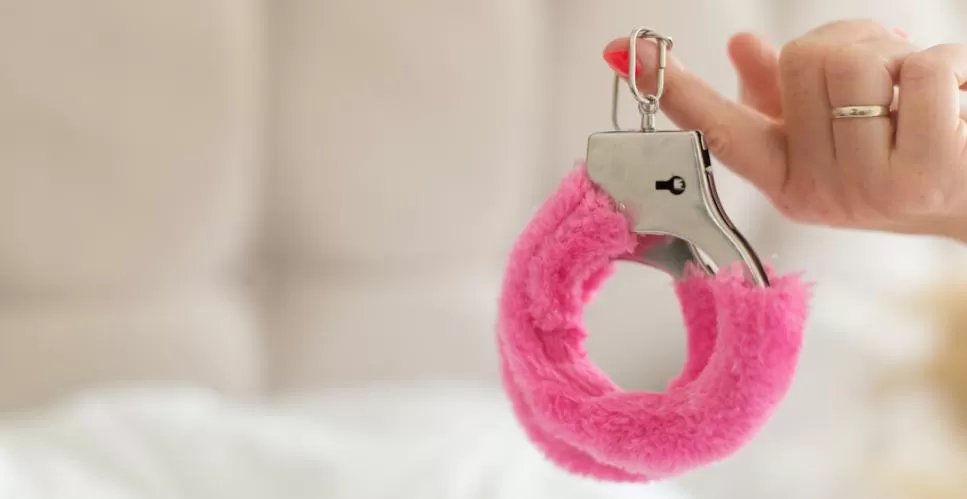 Here's a list of smart sex toys that can be incorporated into the professional life of an escort, each offering unique features:
We-Vibe Chorus

: This wearable couples vibrator can be controlled from any distance via an app, allowing for an interactive client experience. It also adjusts to fit your body for personalized comfort.

Lovense Lush 3:

An internal vibrator known for its powerful vibrations and long-distance control. It's also silent, making it discreet for public play.

OhMiBod Esca 2

: This interactive G-spot massager allows clients to control the intensity and pattern of vibrations from any location, adding a novel dimension to the experience.
Kiiroo Onyx+ Pearl 2 Couple Set

: This set offers an interactive experience for long-distance play. The toys respond to each other's movements, replicating real-time interaction.

MysteryVibe Crescendo:

A flexible vibrator that can be bent to fit your body. It comes with an app that lets you create your own vibration patterns.
These smart sex toys can take your services to a new level, offering a wide range of experiences that are not only pleasurable but also interactive and exciting. The ability to customize and control these devices remotely or via apps brings an unprecedented level of involvement and enjoyment, enhancing the overall experience.
Conclusion
Sexual wellness is a journey, and sex toys are valuable companions on this path. They can offer an array of experiences that cater to the diverse needs of women in the escort industry. From safety to comfort, various factors come into play when choosing the ideal sex toy. 
By selecting body-safe materials, prioritizing thorough cleaning, opting for a variety of versatile toys, and considering ergonomics, professionals in the escort industry can ensure their experiences are not only pleasurable but also secure and health-promoting. 
The right toys can enhance encounters, increase comfort, and promote overall sexual wellness, creating an empowered and satisfying work environment.