As sexual beings, we all strive to find new ways of spicing up our sexual experiences. Sex toys offer a unique way to explore new pleasures and can be considered as a tool to help add an extra spark to your sex life. Sex toys are not only for solo pleasure, but in recent times, they have become increasingly popular in couples play by helping to enhance intimacy and bring about more intense orgasms. In this blog post, we will be exploring some of the different types of sex toys available that can take your sex life to the next level.
Types of Sex Toys
Vibrators

Vibrators are the most popular sex toys out there and for a good reason. They come in all shapes and sizes, catering to various needs. From bullet vibrators to rabbits and even suction toys, vibrators pack some serious stimulatory punch. Vibrators are particularly useful when it comes to achieving orgasm as they can deliver the level and intensity of vibrations that most people can't generate manually. They can be used for self-pleasure or during partner play to explore different sensations.

Dildos

Dildos come in different shapes, sizes, and materials. They are designed to emulate the male anatomy and can be used both vaginally and anally. Though dildos don't come with vibration, they are versatile in use and can help stimulate the G-spot or prostate, leading to intense orgasms. They can also be used with a partner, either as a substitute or to complement a penis. You can check a wide range of dildos at Just Dildos.

Butt Plugs

Butt plugs are designed for anal play and can be used for both solo and partner play. They come in different sizes, shapes, and materials, and are particularly useful in preparing the backdoor for anal sex or as a source of arousal on its own. Beginners can start small and work their way up to larger sizes over time.

Penis Rings

Penis rings, also known as cock rings, go at the base of the penis and help to prolong erections by restricting blood flow. They come in different materials such as silicone, metal, and leather. A penis ring can also help to stimulate the clitoris during penetrative sex, leading to more orgasmic pleasure for the receiving partner.

Kegel Balls

Kegel balls are small balls that help to strengthen the pelvic floor muscles. They come in different weights, and inserting them into the vagina can help to work the muscles that lead to more powerful orgasms. The best part about kegel balls is that they can be worn anywhere, anytime, and can be a discreet way to prepare you for more mind-blowing sex.
FAQs about Sex Toys
Sex toys have become increasingly popular in recent years, but many people may have questions about their usage, safety, and overall benefits. If you are considering incorporating sex toys into your sexual experiences, it is important to have all the necessary information beforehand. To help answer some of the most common questions, we have put together a list of FAQs about sex toys.
What are the benefits of using sex toys?
There are numerous benefits to using sex toys, including the ability to enhance sexual pleasure and satisfaction, explore new sensations, and improve intimacy in relationships. Sex toys can also help with sexual self-discovery and increase confidence in the bedroom. Additionally, some sex toys can be used for therapeutic purposes, such as to alleviate pain during intercourse or after surgery.
How do I choose the right sex toy for me?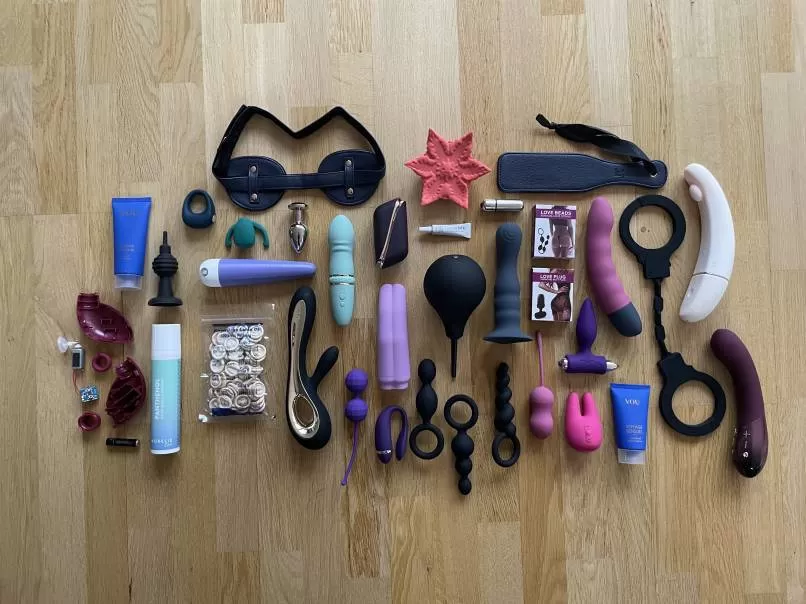 Choosing the right sex toy is based on personal preference and what feels comfortable and pleasurable for you. Start by exploring different options, such as vibrators, dildos, and butt plugs, and researching their features and functions. Consider your own sexual desires and what you want to achieve through using a sex toy. It is also important to pay attention to the materials used in the toy, as it should be body-safe and non-toxic.
Are sex toys safe to use?
Sex toys can be safe to use if they are manufactured with body-safe materials and used properly. Always read the instructions included with the toy and clean it thoroughly before and after each use. Using a water-based lubricant can also help prevent discomfort or irritation. It is important to avoid sharing sex toys unless they can be thoroughly cleaned and sanitized.
How do I introduce sex toys to my partner?
Introducing sex toys to a partner can be a fun and exciting experience. Start by having an open and honest conversation about your desires and interests. Listen to your partner's interests and concerns as well. Consider starting with a small and simple toy, such as a vibrating cock ring or bullet vibrator. Incorporate the toy into foreplay or intercourse, and communicate with your partner throughout the experience.
Are there any downsides to using sex toys?
While there are numerous benefits to using sex toys, there are also some potential downsides. Overuse of sex toys can lead to desensitization or irritation, and dependency on toys can affect intimacy with a partner. It is important to use sex toys in moderation and not rely on them as the sole source of sexual pleasure. It is also important to prioritize communication and intimacy with a partner, rather than solely focusing on using a sex toy.
Are BDSM toys considered sex toys?
BDSM is an umbrella term that encompasses a wide range of sexual activities, including bondage, dominance, submission, sadism, and masochism. BDSM toys are the tools and equipment used to engage in these activities. Examples of BDSM toys include handcuffs, paddles, nipple clamps, restraints, and blindfolds, just to name a few. The purpose of BDSM toys is to enhance pleasure during sexual activities by incorporating elements of power exchange and heightened sensations.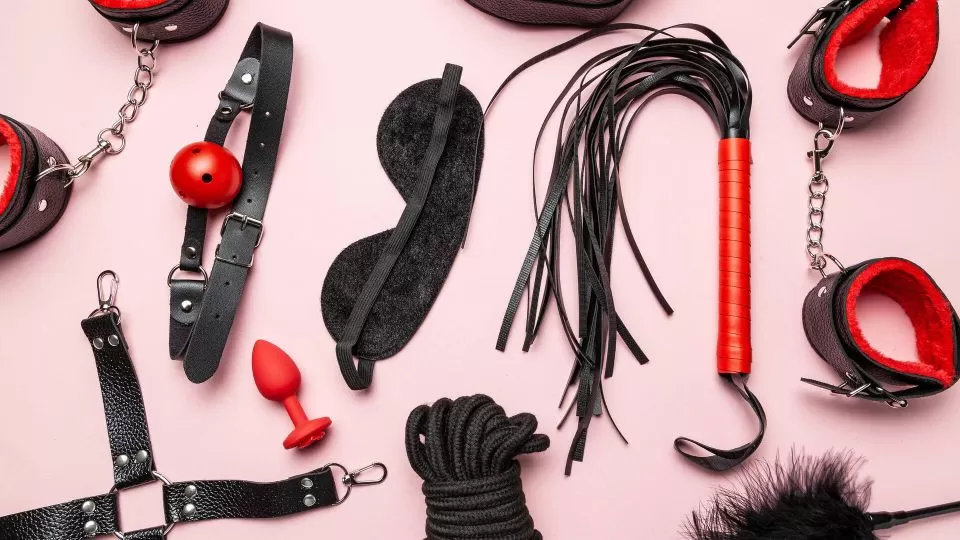 Sex toys, on the other hand, are designed to stimulate sexual pleasure, usually through physical penetration. Examples of sex toys include vibrators, dildos, butt plugs, and cock rings, among others. Unlike BDSM toys, sex toys are not necessarily designed to enhance power exchange or power play. They are for sexual pleasure alone.
Conclusion
Overall, sex toys can be a fun and exciting addition to solo or partnered sexual experiences. With the right knowledge and precautions, sex toys can be safe and enjoyable for everyone involved. If you have any questions or concerns about using sex toys, it is always important to consult with a healthcare provider or sex therapist.
Exploring sex toys can be a great way to add an extra spark to your sex life, bringing about new sensations and improving sexual intimacy between partners. With such a broad range of sex toys available, there is something for everyone. Incorporating sex toys, either for solo or partner play, can greatly enhance your sexual experiences and lead to more memorable moments. However, do not forget to prioritize safety by using high-quality products, practicing proper hygiene, and following instructions. So, go ahead, try something new, and find out what works best for you and your partner. You can also check a wide range of sex toys at My Sex Toy Guide.