Kaz has done it again, introducing Kenyan pole dance classes with Kaz, she has brought about a way for ladies to learn how to pole dance!!
Kaz Lucas's nudes leaked a few years back which brought the artist's sexuality to the limelight. She made sure to make the most of the situation.
She runs a sex education talk show by the name "The Spread" where she discusses all matters of sex. From advice to fetishes, you name it!! You should really check them out o their Sound Cloud channel here.
Kenya Pole Dance Classes With Kaz
In a recent poster, Kaz has shared that she is going to be teaching novice ladies how to pole dance, as a fitness class.
The classes will be every Thursday and Saturday as stated in the poster below. The workout will be at Kilimani.
Check out the Kenyan pole dance classes with Kaz poster below: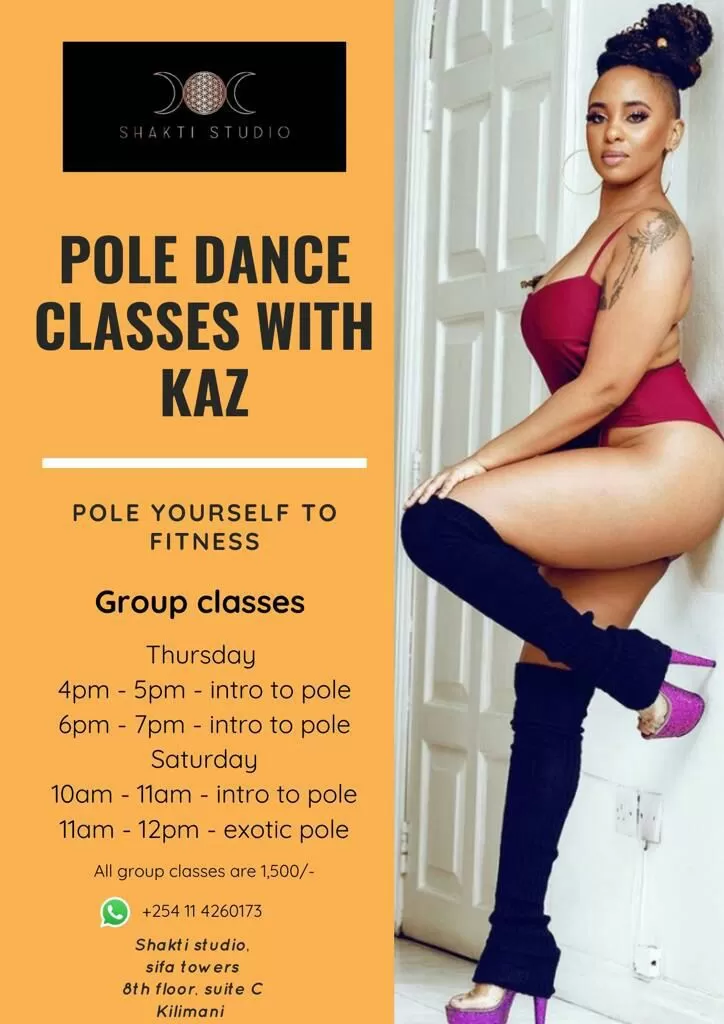 If you would like your girlfriend or wife to learn how to pole dance, you should definitely have them sign up for these classes!!
If you can't make it to the classes, then you should find a girl who can pole dance for you. You can find some really beautiful and capable ladies in your area by visiting the Nairobi Hot website.