A naked waiters bar must be a dream cum true for you horny fucks!! Imagine walking into a bar with a couple of your friends, then noticing that all-female Waiters are naked, wearing nothing but their birthday suits!
The photos you're about to see are but a few released showing naked Petite ladies – some with hard nipples 😩 walking around with beer mugs serving men who obviously can't avoid staring at these nudists naked waiters.
I bet once drunk they might just want to fuck the brains out of one of the ladies! 🍆💦💦
Check Out Bar Where FULLY NAKED Waiters Walk Around Serving People Below:
In the naked porn photos, you can see the bar is mainly full of men who keep on staring at the bodies of these naked ladies.
We can all imagine what is going on in their minds as they watch these sexy nude girls walking around with beers and sexually arousing them.
I wonder what the waiters are feeling and whether they agree to be taken home and fucked by these guys.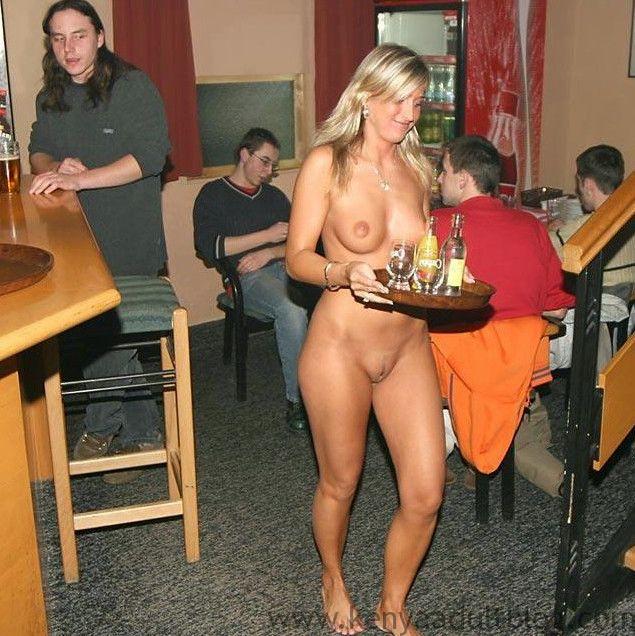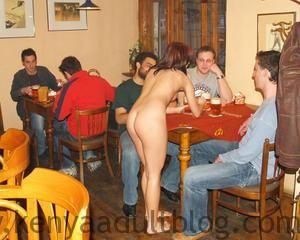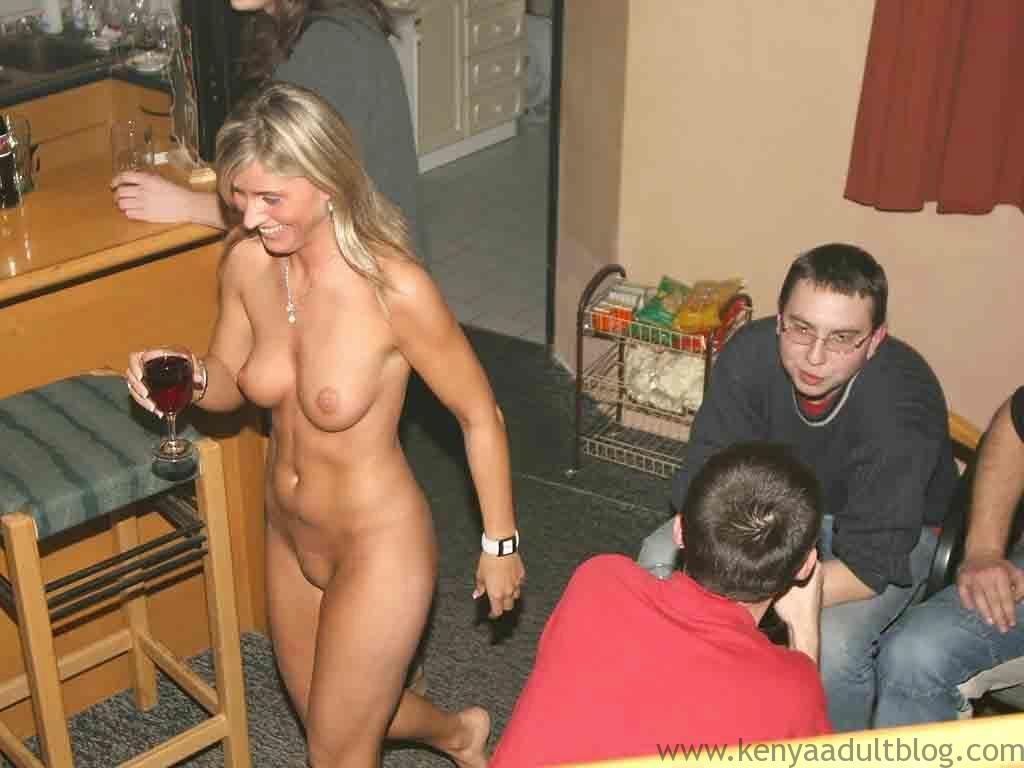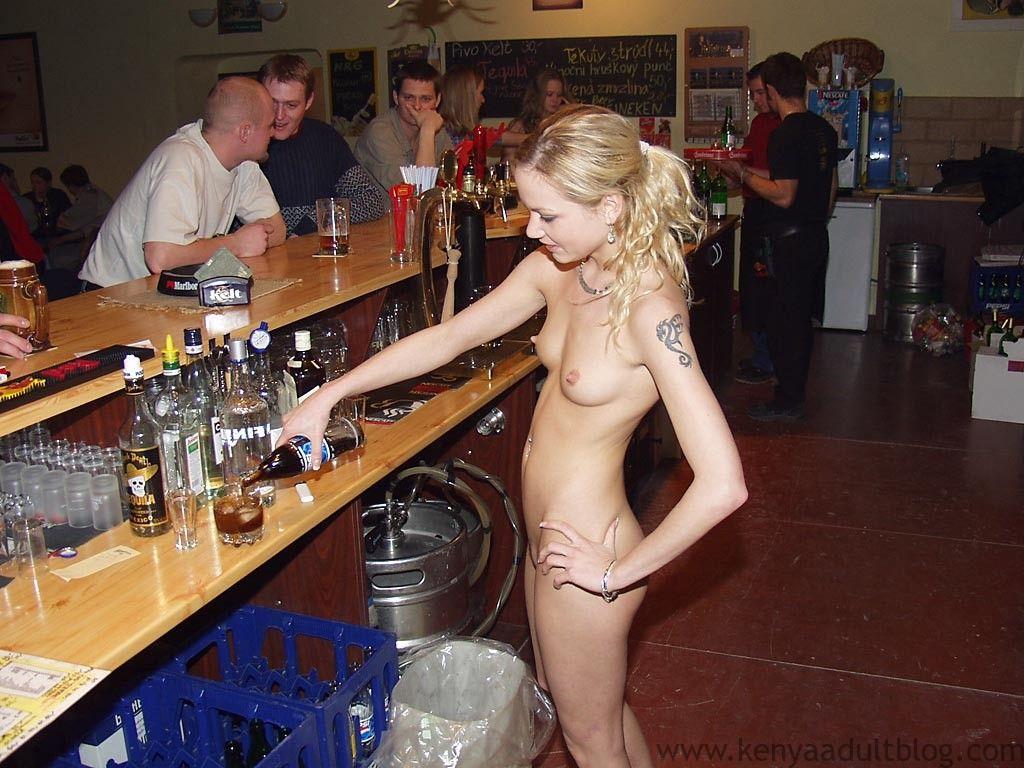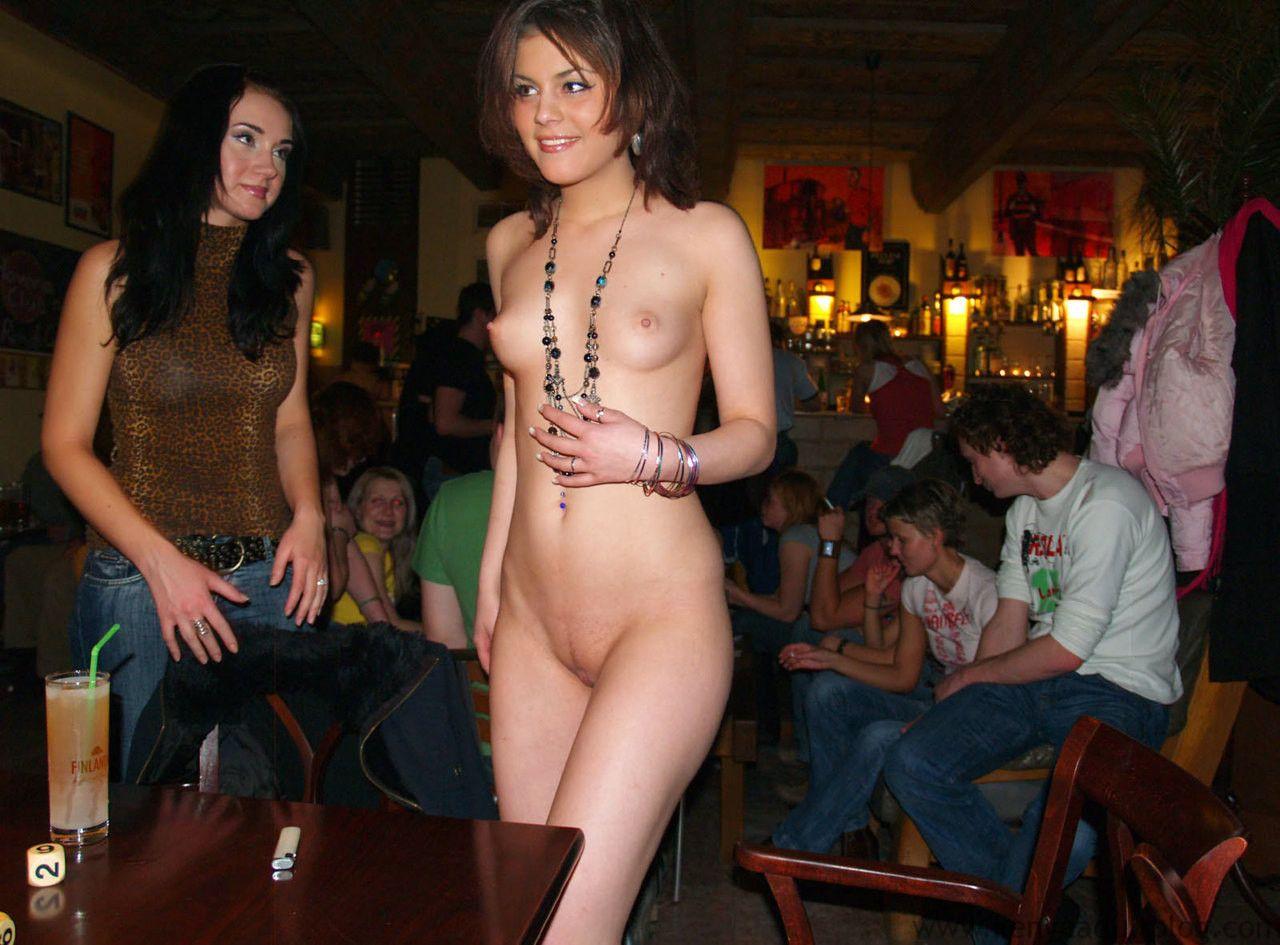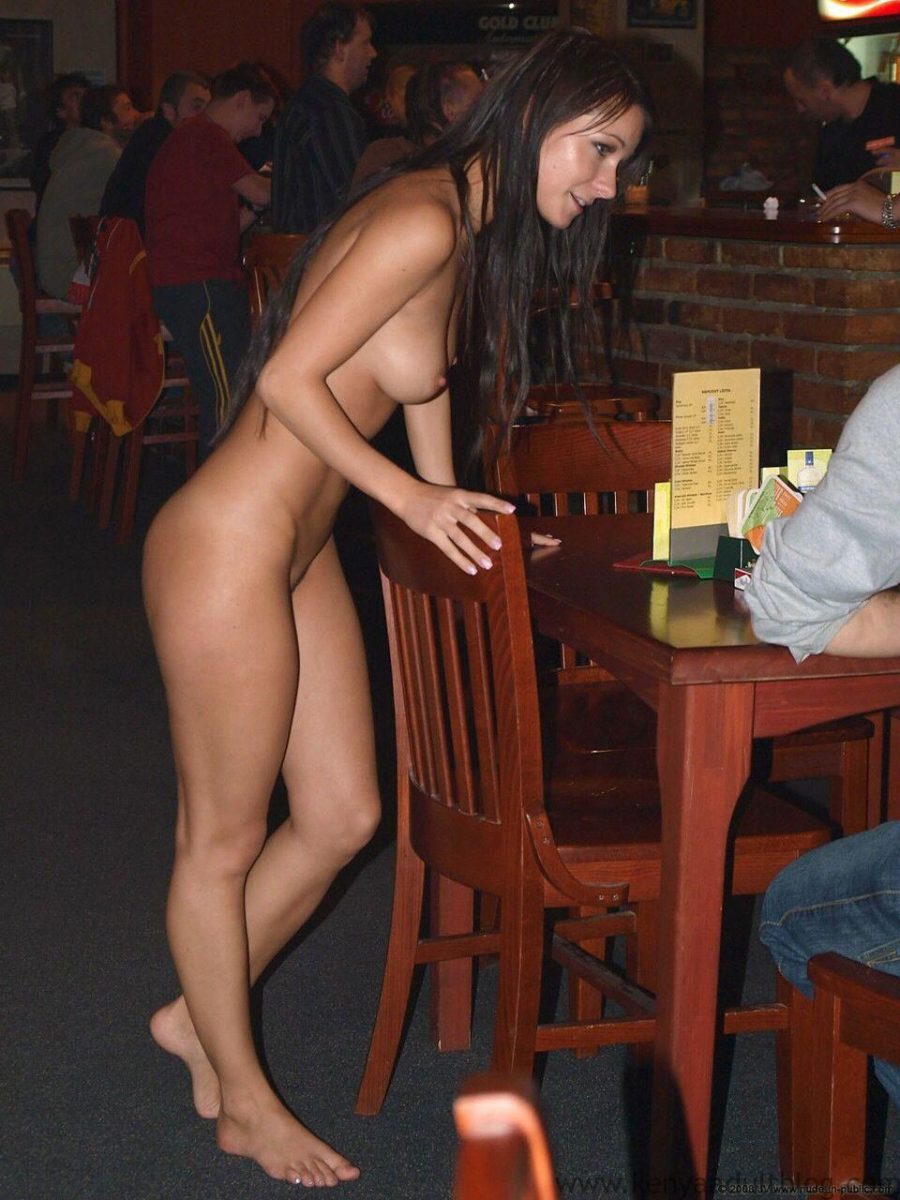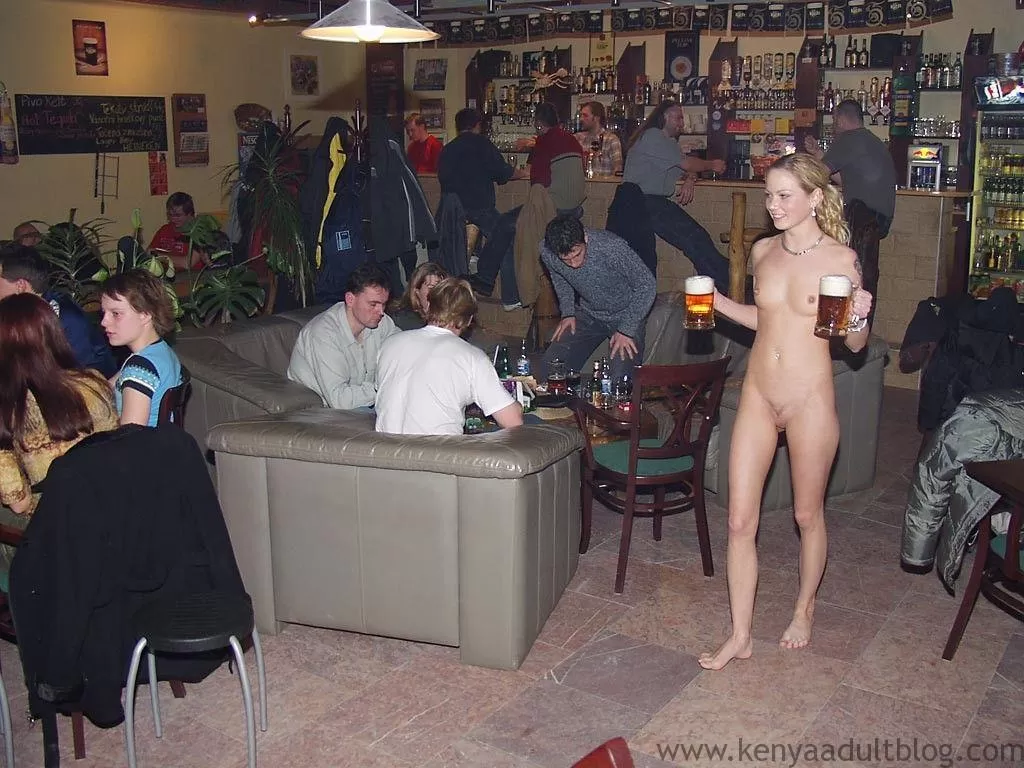 If you had the chance to visit this bar, what drink would you order?? Some of you horny guys will order pussy juice!!!